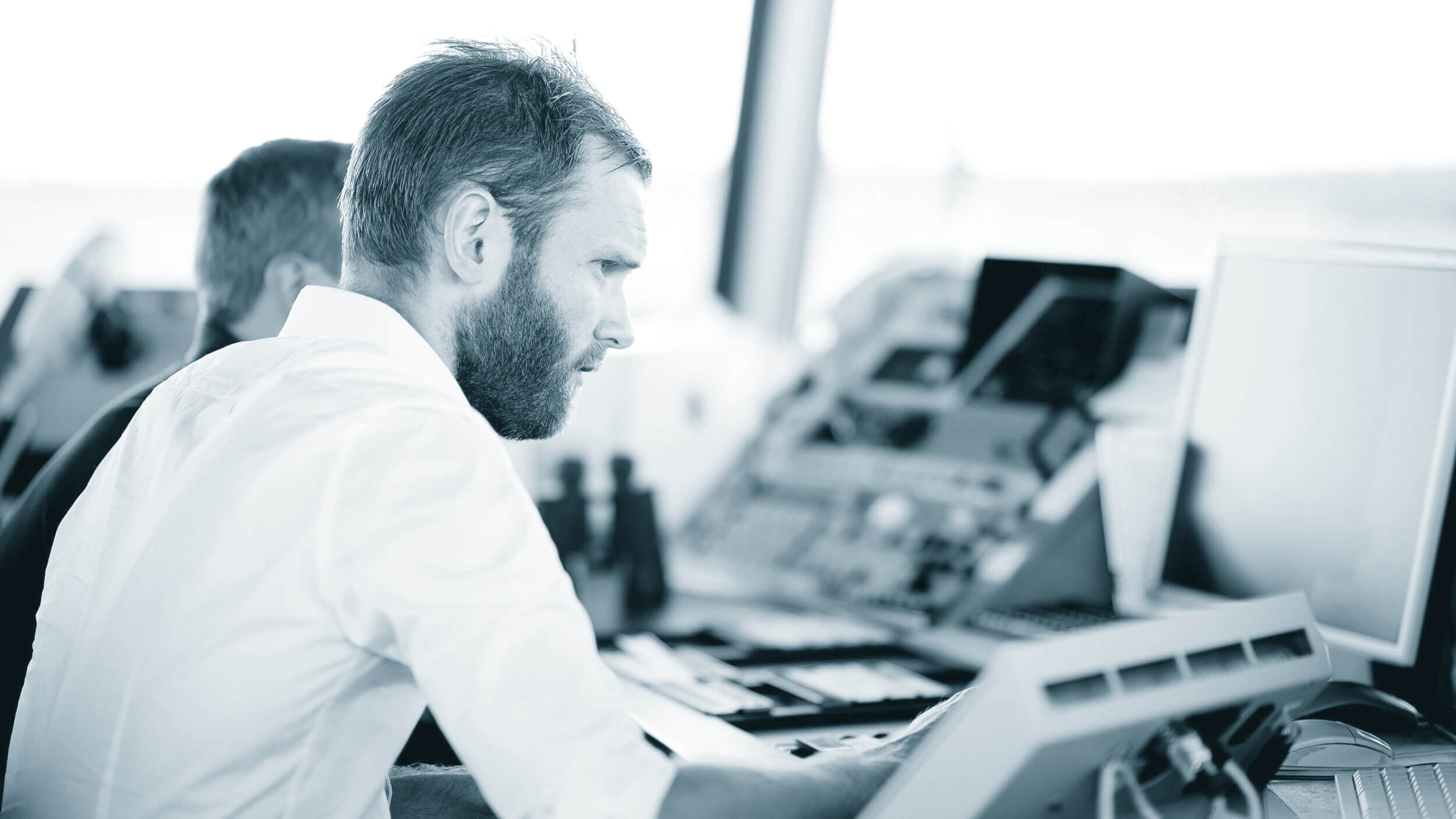 ACR Switzerland's aim is to provide Air Traffic Services to airports and to support airports with advisory services in connection with (amongst others) Safety services of all sorts, the selection and implementation of equipment (CNS), ATC/AFIS training and Procedure design and implementation.

Success
ACR Aviation Capacity Resources is Sweden's and Europe's first private provider of air traffic services. We have established ourselves at a number of Swedish airports since we broke the monopoly in 2010. To use the word success might appear bold, however, as the airports that utilize our services have on average reduced costs by one-third this word seems appropriate. Naturally, safety and quality at airports have been maintained through our air traffic management.
How can we promise these cost savings?
One of the strengths is our organisational model. We have far greater number of operational employees than administrative, unlike our competitors who have an inverse relationship. Naturally this means that all of our employees are committed, responsible and genuinely interested in their own development. Ensuring that previous safety and quality standards are maintained while service mindedness increases.
Another strength is the operational transparency that takes place when we come on-board as a supplier. There is one advantage in the industry when you are a small and efficient company, we can easily utilize the collective expertise within the company, both big and small.
Safety always the top priority
ACR's mission is to operate air traffic services with the greatest possible safety and auxiliary operations in a cost effective and rational manner. We provide airports with the highest level of service and quality at the best price.
To fly to an airport where ACR provides ATS services must be secure and the most
efficient option without compromising safety. To achieve this, the highest priority is given to the expertise of all our tower personnel. Our company has the highest air safety targets in line with Europe's most advanced air navigation service providers and satisfy the aviation safety aims demanded by the regulatory frameworks.
Cooperation with Skyguide
It is important that providers collaborate on a competitive market to promote flight safety. Since 2011 ACR collaborates with the Swiss equivalent of the Swedish Civil Avi- ation Administration, Skyguide. Skyguide has vast experience of air navigation services, industrial development and related training. Together we can offer customers and the industry cost effectiveness, competence and the highest level of safety.
Together we offer:
Delivery of ATC services

Training (initial, recurrent, emergency)

Technical ability (ATS/CNS domains)

Security expertise for major changes

Approach procedures and the design of airspace

Manpower leasing (air traffic controllers, management, experts)

Duty scheduling, planning

Research and development (skysoft, simulation, etc...)

We help airports to thrive

Since the 90s aviation is a deregulated market. Competition within air traffic control is limited and has bare- ly started. ACR is a pioneer since deregulation in Sweden in 2010.

Within Europe, the European Commission controls the member countries with 5-year performance plans and planned economic systems that as of yet have not delivered the efficiency and effectiveness expected. ACR believes in a 'bottom-up' model for Europe, where competition is developed first at airports and associated airspace and terminal charging zones.

ACR has shown that with competition between air traffic service providers large savings can be made for the airports, airspace users and ultimately passengers and commerce. Such a development will contribute towards the growth and development required to achieve world-class efficiency similar to that already achieved in the airspace and airports in USA.

ACR's vision is that all European airports follow and take responsibility for their airspace and air traffic control functions and systems that belong to the airports. This airspace accounts for more than 50% of the costs of air traffic services in Europe.

Consequently, ACR sees a system in Europe that could become more efficient through streamlining the infrastructure and production of air traffic services for and in the airspace surrounding the airports without being impeded by national cross-border issues.

ACR believes it will soon be necessary to reform the common European regulation framework so that this development takes off in Europe.
Vision
To be one of Europe's leading providers of air traffic control and related services.
Be recognized for offering and providing air traffic services that are safe, environmental-friendly, cost-effective and profitable.